Health and Wellbeing
At the Ursuline High school we fulfil our school values through our outstanding pastoral care. We understand that young women need to have the best view of themselves and the world around them to succeed.
This page is a catalogue of some of the useful sources of help available for parents or students looking to explore mental health issues as well as general wellbeing!
--------------------------------------------------------------------------------------------------
Webinar for parents 'Overview and introduction to teenage mental health'
Part 1: https://youtu.be/EF8FEMEkSS0
Part 2: https://youtu.be/XnoYmx96_4Q
------------------------------------------------------------------
Our Mental Health Support Offer
We really do care for each and everyone of our students and we ensure that their individual needs are known and met. Students have a variety of mental health support available that they can access in school to support them, with any worries or anxieties students may have about school or outside of school.
These include;
Tutor
Our pastoral care starts with a tutor that that all students see daily and discuss tasks around mindfulness, well-being and respect.


Pastoral Support Assistant
Further support is provided by pastoral support assistants that work alongside the head of year to give guidance and can help find out the right support for you from organisation skills to friendship concerns.
Year 7 & 8 School Pastoral Assistant: Ms Sarah McCourt
sarah.mccourt@ursulinehigh.merton.sch.uk
Year 9 & 10 School Pastoral Assistant: Mr Joel Owusu
joel.owusu@ursulinehigh.merton.sch.uk

Year 11 School Pastoral Assistant: Ms Sylvia Brown 
sylvia.brown@ursulinehigh.merton.sch.uk


Health and Wellbeing in our Curriculum
Beyond that our focus on health and well-being is at the forefront of our curriculum and PSHEC with your tutor is an excellent way for students to express and develop their knowledge on physical and mental well-being as well has how to have successful relationships.
You can find out more information about our PSHEC offer and how is active in our curriculum here.


Additional Support
To support the well-being of students within our school we offer referrals to the following; a qualified school counsellor, a well-being coordinator who students can talk to if they are feeling like they need a better routine or you are spending too much time on social media, school nurse and mentoring from older students. These services can be accessed by contacting our Wellbeing Co-ordinator below.
Wellbeing Co-ordinator: Ms Jo Wild
jo.wild@ursulinehigh.merton.sch.uk
Mental Health Trailblazer Programme
Our focus on well-being is further supported by being part of the South West London Mental health Trailblazer. This partnership provides mental health support teams that work with students and their parents with the aim of ensuring they are well equipped to have healthy and honest conversations about emotional well-being – as well as connecting them to local services.

This has enabled us to develop the services we have on offer at the Ursuline such as;
A clinical psychologist
An emotional well-being nurse
Educational Well-being Practitioners - who focus on sleep hygiene, low mood and anxiety issues

These services can be accessed by contacting our Wellbeing Co-ordinator below.
Wellbeing Co-ordinator: Ms Jo Wild
jo.wild@ursulinehigh.merton.sch.uk
-------------------------------------------------------------------------------------------------------------------------------
SPRING TERM WELLBEING SUPPORT


We would like to update you on the pastoral support and wellbeing activities available to students and parents this half term. Please see our Spring Term Support Letter here.
 -------------------------------------------------------------------------------------------------------------------------------
Additional Support



Mental Health Support Recommendations
The below list is not exhaustive, there are a lot of other resources available online and in local libraries, and it is 

not an alternative to consulting your GP

, which you should always do if you have serious concerns.
As a first port of call we would recommend:

Directory of Mental Wellbeing Services in the London Borough of Merton. Click Here
Off The Record- Counselling, Drop Ins & Online Support. Click Here
Off the Record offers an Online Counselling service to all of our young people aged 14
and over. The service provides real time support and email counselling with specialist practitioners and therapists all who have experience of working with young people.
Kooth: An online counselling and emotional well-being service for children and young people aged 11-18. Click Here
Kooth is anonymous and free at the point of use. Children and young people can chat to professional counsellors, read articles written by young people, receive peer-to-peer support and keep a daily journal.
Kooth continues to provide online mental health and wellbeing support to young people via any accessible device that can connect to the internet e.g. phone, tablet, laptop, computer. Kooth provides an opportunity to access information, ask questions and interact in a supportive way with other young people. You also have the option to receive support from a qualified counsellor. Visit www.kooth.com. See Kooth Poster here.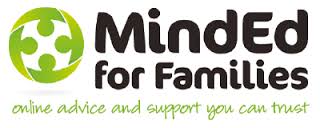 MindEd for Families: online advice and support you can trust. Click Here
A site dedicated to providing expert advice for parents on a wide variety of issues, from bullying, to eating disorders, depression, risky behaviour and parenting.
MindEd for Families was built by parents and the MindEd Consortium of professionals, funded by the Department of Education, in partnership with Health Education England. It is accredited by the NHS Information Standard.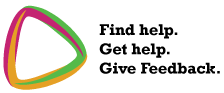 Find Get Give