You are here: About Us » Health and Wellbeing
Health and Wellbeing
These pages are a catalogue of some of the useful sources of help available for parents or students looking to explore mental health issues.
The list is not exhaustive, there are a lot of other resources available online and in local libraries, and it is not an alternative to consulting your GP, which you should always do if you have serious concerns.
Wellbeing Support For The Summer Holidays.
Please find here where you can access support for your wellbeing should you wish to over the holidays.
The Education Wellbeing Practitioners (EWPs) 
While schools are closed during the summer break, they are continuing to support young people virtually (over the phone or video call). They are offering the following interventions:
3 session intervention on sleep hygiene

3 session intervention on tackling the lack of energy and lack of motivation that many people are experiencing during social distancing

3 session intervention on managing worries

8 session intervention on understanding and managing anxiety

8 session intervention on understanding and managing low mood  
Please find a self-referral form here and flyer here which can be emailed to: InfoMertonWP@swlstg.nhs.uk
Note: the EWP service cannot work with young people who are already accessing support via CAMHS.
Kooth – www.kooth.com
Off the Record Merton- www.talkofftherecord.org/merton/ 
Both offer support over the summer
Wishing you a safe and restful summer holiday. Look after yourselves and I look forward to seeing you in September.
Mrs Gilmore
Mental Health Lead
As a first port of call we would recommend:

Directory of Mental Wellbeing Services in the London Borough of Merton. Click Here
Off The Record- Counselling, Drop Ins & Online Support. Click Here
Off the Record offers an Online Counselling service to all of our young people aged 14
and over. The service provides real time support and email counselling with specialist practitioners and therapists all who have experience of working with young people.
Kooth: An online counselling and emotional well-being service for children and young people aged 11-18. Click Here
Kooth is anonymous and free at the point of use. Children and young people can chat to professional counsellors, read articles written by young people, receive peer-to-peer support and keep a daily journal.
Kooth continues to provide online mental health and wellbeing support to young people via any accessible device that can connect to the internet e.g. phone, tablet, laptop, computer. Kooth provides an opportunity to access information, ask questions and interact in a supportive way with other young people. You also have the option to receive support from a qualified counsellor. Visit www.kooth.com. See Kooth Poster here.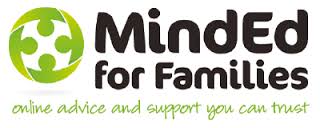 MindEd for Families: online advice and support you can trust. Click Here
A site dedicated to providing expert advice for parents on a wide variety of issues, from bullying, to eating disorders, depression, risky behaviour and parenting.
MindEd for Families was built by parents and the MindEd Consortium of professionals, funded by the Department of Education, in partnership with Health Education England. It is accredited by the NHS Information Standard.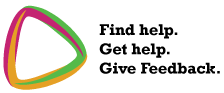 Find Get Give